February 2017

— KLatexFormula 4.0.0 released

Again after a long gestative period, a new major release includes several improvements and fixes. Check out the Release Notes and download from the Downloads Page.
KLatexFormula is an easy-to-use graphical application for generating images (that you can drag and drop, copy and paste or save to disk) from LaTeX equations.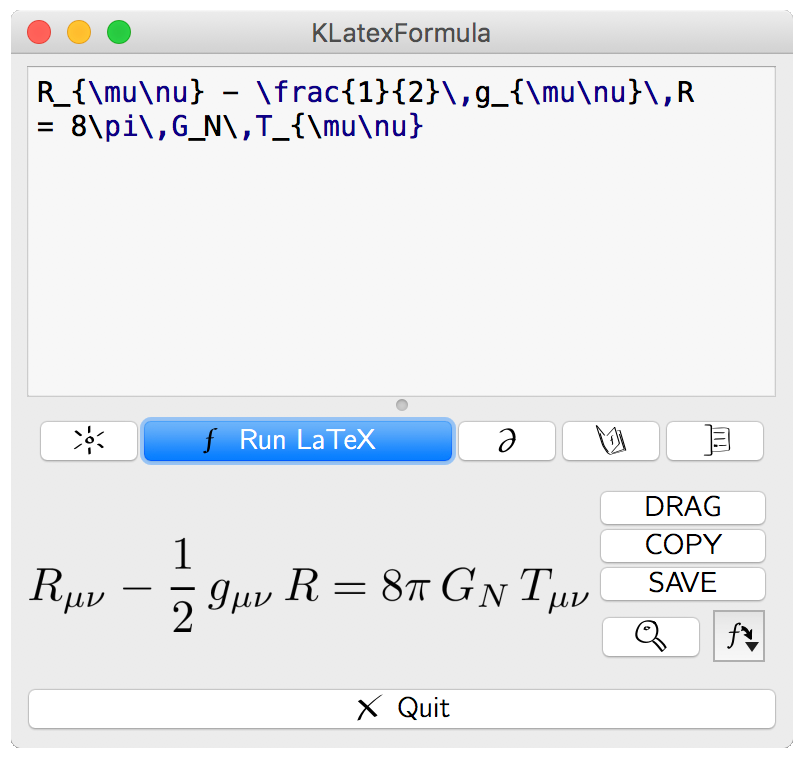 Feedback: Search Bugs | Report Bug | Leave Review